COVID-19 has been a hot topic since last year. As COVID-19 becomes more common, the general public has a more comprehensive understanding of the virus and has actively participated in various prevention efforts: washing hands frequently, using qualified sterilization products, wearing masks at designated occasions, and signing up for vaccination. Our self-discipline in this area is about taking responsibility for ourselves and those around us. Only by making concerted efforts to fight the epidemic can we protect our bodies from the virus, and ensure the normal operation of all industries and our society and economy. Next, Quadranteco would like to join you in following the latest situation of COVID-19. As of 4 p.m. 6 June 2021, WHO has received data from around the world regarding COVID-19: 172,630,637 confirmed cases, including 3,718,683 deaths. As of June 4, 2021, a total of vaccinations have been received 1,900,955,505 doses of vaccine.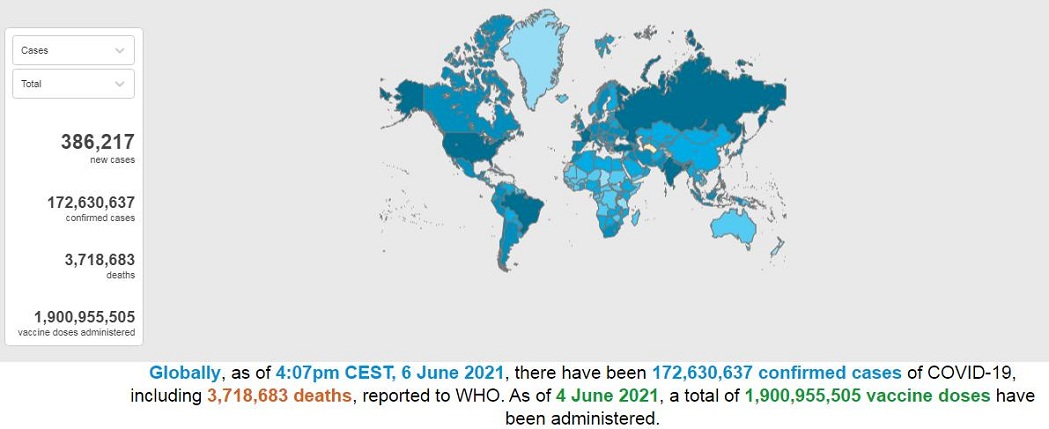 Of all confirmed cases, by organization region, the top three were 68,369,827 confirmed cases in the Americas, 54,625,827 confirmed cases in Europe, and 32,654,915 confirmed cases in Southeast Asia, in terms of ranking. In terms of countries, the top three are the United States with 33,015,604 confirmed cases, India with 28,809,339 confirmed cases and Brazil with 16,841,408. The severity of the epidemic in some countries is staggering. In Czechoslovakia, 1 in 6 people were diagnosed with a new coronavirus, in Sweden, 1 in 9, and in the United States, 1 in 10. After the United States, India has been hit hard by two waves of COVID-19 so far. How terrible is the outbreak in India? More than 300,000 new cases have been confirmed in a single day for several consecutive days, a record high in the world.



Why did India get so bad? Since April, there have been many religious festivals and political gatherings in India, and the gathering of crowds has caused a very serious super spread, leading to the rapid growth of the incidence of disease in India. In addition, the surge of cases has brought a serious shortage of medical supplies and a large number of dead people. Many bodies "queue up for cremation", and some family members have to burn the bodies of their loved ones themselves. This "double mutation" virus in India has caused unimaginable disaster in India and unimaginable consequences if this virus is introduced to other countries! Medical experts point out that this type of virus may spread more frequently and be more contagious. We are a peaceful country and we hope that all people affected by COVID-19 around the world can return to their normal lives as soon as possible.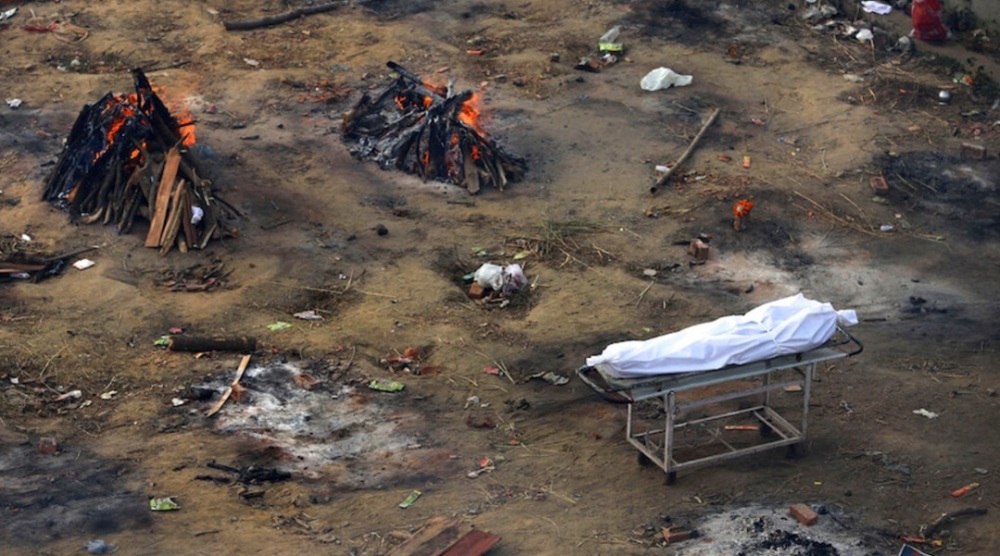 Now let's look at the situation at home. As of 24:00 on June 6, according to reports from 31 provinces (autonomous regions and municipalities directly under the central government) and the Xinjiang Production and Construction Corps, there have been 403 confirmed cases (including 10 severe cases), 86,228 cured and discharged cases, 4,636 deaths, 91,267 confirmed cases and 2 suspected cases. A total of 1,030,389 close contacts have been traced and 8,509 close contacts are still under medical observation. A total of 23,207 confirmed cases have been reported from Hong Kong, Macao and Taiwan. The return of the epidemic was obvious in Guangzhou. From 24:00 on May 21 to June 7, a total of 108 cases (98 confirmed cases and 10 asymptomatic cases) of infected people in the city were reported. At present, all the infected people are in the city eight people's hospital isolation treatment. Nucleic acid investigation shown as below: 27.9855 million samples were collected, and a total of 40 positive people were found. Although the situation in Guangzhou has become grim as a result of this outbreak, Guangzhou, as a first-tier city, has done a particularly good job in the prevention and control of the epidemic. On the one hand, carried out a carpet of nucleic acid detection, no one is spared; On the other hand, it did not affect the work and life of the common people. In this international metropolis of more than 18 million people, 11 districts are carrying out nucleic acid tests in an effort to track down the virus. Citizens have receive the detection work notice text message every day, everywhere can see the propaganda and guidance on epidemic prevention, each residential community has dispatched a lot of medical staff and volunteers for free detection of the citizens, their workload is hard to imagine. While we complain about the trouble of testing nucleic acids or the long queues for vaccinations, these medical workers and volunteers are standing by their posts in silence, come rain or shine. They're the ones who work the hardest.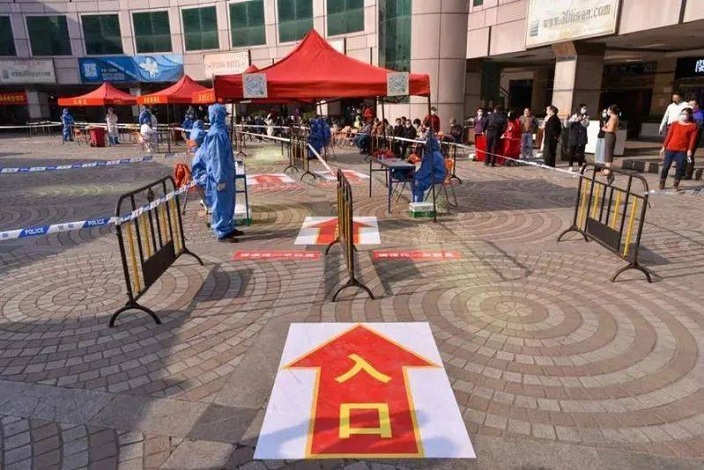 At present, the high data of the epidemic has sounded the alarm to us. The epidemic has become normal, so we need to pay close attention to the fight against the epidemic and cannot be taken lightly. We must have faith in the country and the government, actively cooperate with all efforts to fight the epidemic, do not make trouble for the country, or gather people together. In addition, we recommend that wash your hands frequently in and out, and bring hand sanitizer or disinfectant spray with you in case of emergency. Since the outbreak of the epidemic last year, our disinfectant products have been welcomed by many consumers as soon as they are launched. In particular, these two hand sanitizer can achieve 99.9% bacteriostasis, and the specially contained silver ion can effectively kill bacteria. In addition to the sterilization effect is excellent, the taste is pleasant fragrance. In order to meet the needs of different occasions, we have introduced two different packages. The 300ml hand sanitizer with pump head can be used in office, front desk or home, while the tube package is suitable for carrying around, which can not only keep you away from germs effectively, but also play the role of moisturizing and moisturizing. Sincerely hope that we can overcome each round of the epidemic as soon as possible and everyone can live a happy and healthy life. We are willing to provide quality assured sterilization products to help fight the epidemic work!